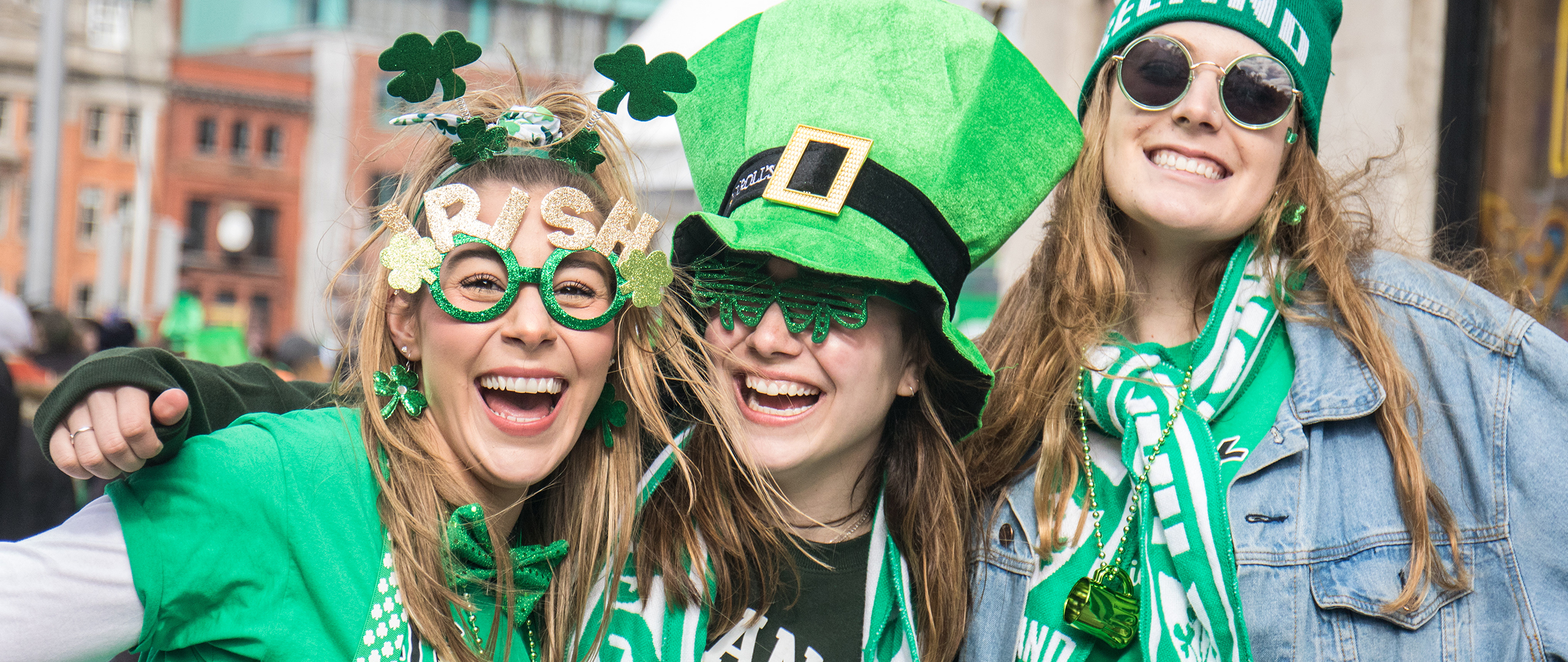 Your Guide To The Perfect Parade This St. Patrick's Day
On March 17th, the world comes together to observe one of the most gleeful and joyous national holidays, St. Patrick's Day. Many tourists flock to the Emerald Isle to marvel and relish in the cherished traditions of this event. And for most, the highlight of the day is the parades that fill the streets of cities across the nation with joy and spectacle. Check out our top picks for Irish destinations over St. Patrick's Day and uncover the enchantment of Ireland.
Dublin
Join in with over 100,000 people this St. Paddy's Day and head over to the capital city for a wonderfully Irish extravaganza. This lively city plays host to one of the largest St. Patrick's Day parades with over half a million attendees congregating for the celebration. On March 17th, the streets erupt with atmospheric joy and green jerseys saturate and novelty hats the cityscape. The parade starts at midday in Parnell Square, where guests can experience a surplus of street entertainment, with vibrant floats and companies of dancers being the highlights. The formal parade lasts approximately two hours before the grand finale at St. Patrick's Cathedral, but the party doesn't stop there, hit up a local watering hole and enjoy a traditional Irish beverage.
Book your authentically Irish trip to Dublin this St. Patrick's Day >
Belfast
Most people think about heading straight to Dublin for St. Paddy's Day and for good reason, however, there's plenty of Irish fun to be had elsewhere. Belfast is the perfect alternative for tourists looking to jump into a hive of culture and theatre. In particular, the St. Patrick's Day parade is famed for its pageantry of costume, music, and dance. The parade begins at Belfast City Hall at 1:30 pm and winds through the metropolitan streets until it climaxes with a live concert, exhibiting music and dance performances from local talent. Best of all, tickets to the event are completely free and bookable online. Head to Belfast to experience a St. Patrick's Day like no other and immerse yourself in Irish glee.
Get yourself in the Irish spirit and book your St. Paddy's Day getaway to Belfast >