Adults only holidays - as easy as EMA
Kids can make or break a holiday and when they're not your own they tend to break it, whether they're kicking the back of your chair on the flight or splashing you while you're sunbathing at the poolside. Avoid the unruly little ones and book an Adult Only holiday this year where you can be certain you'll enjoy the peace and quiet you deserve. Indulge in calm spa treatments or a relaxing float in the pool without the need to worry about an invasion of loud and boisterous children.
These are perfect breaks for couples and even solo travellers who just need peace and quiet. If you really want to avoid children, check whether your hotel is completely adult only or if it's just a section. Consider booking a spa day during your holiday to really make the most of the tranquillity.
Jet2 recommends - Levante Club Hotel & Spa, Benidorm, Costa Blanca, 4*
Opt for an Adults Only stay in brilliant Benidorm. You'll be right in the middle of the resort here, so you can hit the beach by day and all the best bars by night.
Choose Benidorm for your Adults Only holiday
TUI recommends – TUI Sensimar Oceana Resort Spa, Tunisia
Looking for a relaxing retreat that majors in tables for two, or somewhere to get away with friends? Our adults-only holidays excel in all things child-free, from romantic boltholes to chic spa hotels.
See TUI's range of Adults Only holidays
Thomas Cook recommends – Cook's Club New Generation Hotels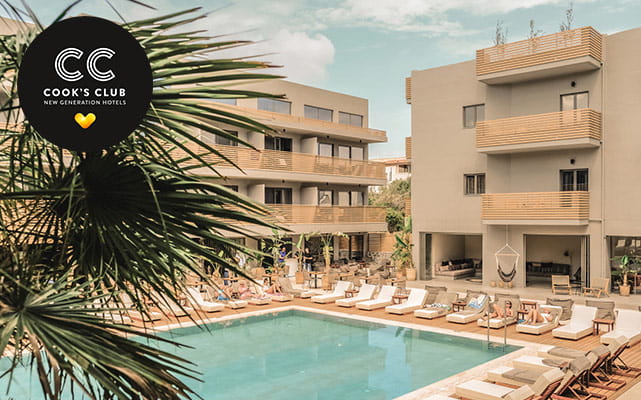 This summer, escape the ordinary and dive into Cook's Club; a new generation of hotels for a new generation of travellers. Here, you'll find a melting pot of cultures, textures and flavours that creates a casually cool paradise where everyone is welcome. We focus on good music, great drinks and fantastic food in an atmosphere where you'll be able to mingle with like-minded people and create your dream holiday.
More adults only holiday ideas
With a wide choice of destinations, low deposits and 100% financial protection, why not make East Midlands Airport the starting point for your holiday inspiration?